16-May-2019
We're recruiting – come and work with us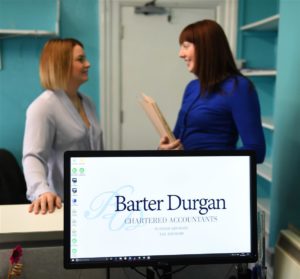 We are looking for a senior member to join our team.
The candidate must have experience of working in an accounting practice and be qualified to at least AAT level or equivalent.
Candidates must have:
An excellent knowledge of Xero and Sage, other bookkeeping programs would be beneficial.
A knowledge of Iris (our practice software) would be preferential but not essential.
Knowledge of production of accounts for sole traders, limited companies & partnerships and the PAYE system including CIS, would be beneficial.
The role will include client contact, being able to advise clients and being approachable and personable.
Salary will depend on applicant's qualifications, experience and knowledge.
Please forward applications to John Pache at pachej@barterdurgan.co.uk