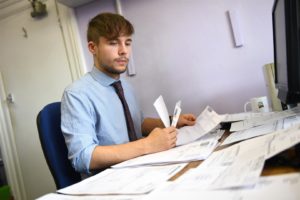 Payroll is an important part of your business, our dedicated payroll team will provide a service tailored to your needs, providing an accurate, timely and flexible service, whatever size your payroll.
At Barter Durgan we can relieve you of the burden that can be associated with the complex issues of payroll, allowing you to spend your time on other important areas of your business.
The confidential payroll service we provide includes:
• Preparation of weekly, monthly, quarterly payroll
• Administration of PAYE, national insurance, statutory sick pay and statutory maternity pay
• Computer generated payslips and reports
• Redundancy calculations
• Year-end compliance, includes producing P60s
• Taxable benefits/Benefits in Kind, including P11Ds
• Communicating with HMRC on your behalf, dealing with HMRC queries
• Ensuring compliance with payroll and HMRC legislation
Contact us today to find out more about our payroll services.